Expert Coaching Can Help You Move Beyond Clinical Competence … and Better Deal with the Ever-Increasing Complexities of Working in Healthcare Today
If you're a physician, a nurse, or an administrator, coaching can help you improve your interpersonal skills, become a better leader, learn to deal with transitions, and balance work with the rest of your life.
Welcome!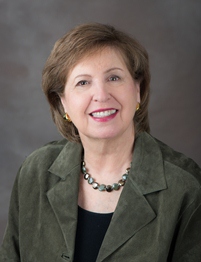 I'm a coach and consultant who specializes in working with physicians and other healthcare professionals. My referrals come from leading American hospitals and medical associations. Every day, I work with professionals such as:
An internist experiencing the stress of coping with increasingly complex responsibilities, time management issues, and balancing work with home life and family.
A surgeon who was told by the hospital with which he's affiliated that he needs to improve his interpersonal skills.
An ER doctor who is dealing with complaints of acting hostile and disruptive in the workplace.
A nurse manager who has been reported as overly demanding.
A non-clinical administrator who regularly misses deadlines on important projects.
A family physician with ADHD who struggles to keep up with record keeping.
A successful department chair who wants to become an even more effective leader.
If you're like most of my clients, you are very good at what you do clinically.
In the old days that's all it took to succeed. For example, most doctors worked as sole practitioners in private practice. Back then, physicians controlled their own time with patients, and completed their documentation on their own schedule. In today's environment, there's the added complexity of working in, or with, large organizations and group practices. There are also electronic medical record-keeping requirements.
Clinical expertise alone is no longer sufficient to succeed and advance.
My job is to help you develop and improve the leadership and interpersonal skills you need today—to thrive, deal effectively with stress, and better manage yourself and your relationships with others. I've been doing this for more than 25 years.
Explore this site to learn more about my methodology, the benefits you'll gain from our working together, and my qualifications. When you're ready, contact me to schedule a free initial consultation.
Sincerely,
Donna Singer